Think Tank Member
Sebastian Rhodes Stampa
Chief of the Emergency Response Section in OCHA, Geneva
Think Tank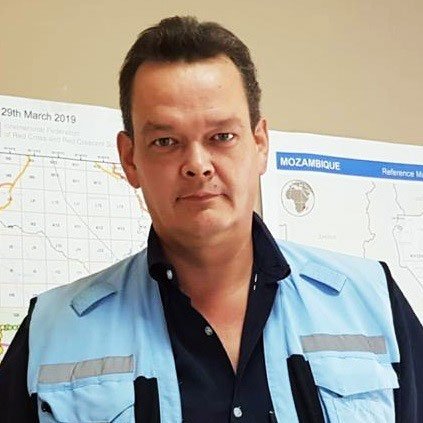 Mr. Rhodes Stampa is currently serving as the Chief of the Emergency Response Section, in OCHA Geneva. In this role he oversees response services including the United Nations Disaster Assessment and Coordination (UNDAC) system, Joint Environment Unit (JEU), Operational Partnerships Unit, Private Sector Engagement/NGO Partnership Unit, Connecting Business initiative Unit, Coordination Platforms Unit (VOSOCC, GDACS, etc.), Jordan Israel and Palestine Professional Dialogue and serves as the Secretary to the International Search and Rescue Advisory Group (INSARAG).
Much of Mr. Rhodes Stampa's experience over the past decade has been in sudden onset natural disasters. He has been the Deputy Humanitarian Coordinator for humanitarian response operations in Mozambique (Cyclones Idai and Kenneth, 2019), Haiti (Hurricane Matthew, 2016) and the Philippines (Typhoon Haiyan, 2013). He has also led United Nations Disaster Assessment and Coordination (UNDAC) rapid response teams on missions to Fiji (Cyclone Winston, 2016), Vanuatu (Cyclone Pam, 2015), the Philippines (Typhoon Hagupit, 2014, Super Typhoon Haiyan, 2013 and Typhoons Ketsana and Parma in 2009), Myanmar (Cyclone Mahasen, 2013) and the Cook Islands (Cyclone Pat, 2010). He was the Deputy UNDAC Team Leader for the Japan response (Tohoku earthquake and tsunami, 2011) and led an UNDAC Preparedness Mission to Sri Lanka (2011).
Outside the UNDAC system, Mr. Rhodes Stampa has deployed throughout the region with OCHA, to both sudden onset disasters, as well as conflicts, in Bangladesh as the Senior Coordinator in Cox's Bazaar (2017), in Timor-Leste (2006 and 2007), Nepal (2007), Pakistan (2009) and the Philippines (conflict affected areas of Mindanao 2007 and 2008). He has also deployed out of the region to South Sudan (2018) as the Head of Office a.i. and Yemen (2015) as a senior advisor on strategic response planning.
From 2004-2005, Mr. Rhodes Stampa was the OCHA Middle East Desk Officer in the UN HQ New York, from where he deployed for the Indian Ocean Tsunami response (December 2004). Prior to working in UN HQ, Mr. Rhodes Stampa worked for OCHA in the Middle East (2003-2004), as a liaison officer to the Coalition Provisional Authorities and then as the Special Assistant to the UN Secretary General's Special Representative (SRSG) for Iraq.
Before joining OCHA Mr. Rhodes Stampa worked for the Department of Peacekeeping Operations (DPKO) mission in Kosovo (UNMIK) from 2000 to 2002. Mr. Rhodes Stampa is a graduate of the Royal Military Academy Sandhurst and served in the British Forces. He holds a Master's Degree in Disaster Management from the University of Leicester. He is married with two children.